Comic Con 2012: Reagan Gomez, Kevin Michael Richardson talk The Cleveland Show
Comic Con 2012: Reagan Gomez, Kevin Michael Richardson talk The Cleveland Show
by Wilson Morales
July 19, 2012
During the week of Comic Con, Blackfilm.com got a chance to speak with Reagan Gomez and Kevin Michael Richardson about their animated TV series, The Cleveland Show, which is going on its 4th season on FOX television.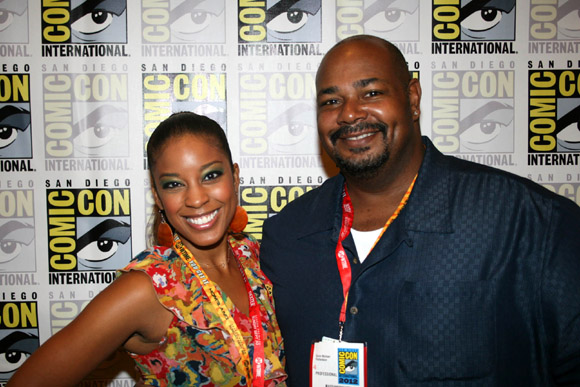 Gomez voices Roberta Tubbs, Cleveland Brown's stepdaughter, while Kevin Michael Richardson, who's also a recurring guest voice on Family Guy, portrays Cleveland, Jr., as well as Cleveland's next door neighbor Lester Krinklesac.
Gomez recently appeared in the romantic comedy film Dysfunctional Friends, and Richardson will be the new voice of Shredder in the TMNT animated series.
The Cleveland Show Season 4 premieres Sunday, Oct. 7 at 7:30/6:30c!
Comic Con 2012: Reagan Gomez talks The Cleveland Show
Comic Con 2012: Kevin Michael Richardson talks The Cleveland Show

Archives